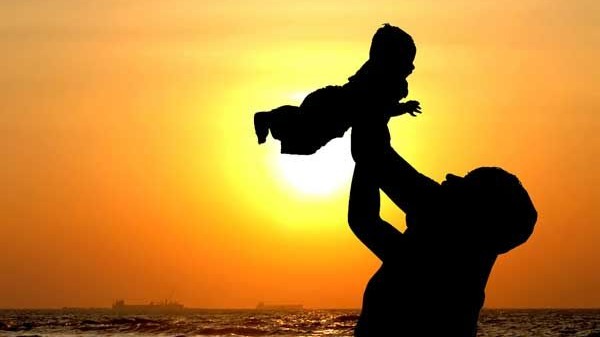 Image from: https://www.livescience.com/14640-fathers-involved.html
Honoring Fathers on the Summer Solstice
From the Ancient Greeks who honored Helios driving his sun chariot across the sky to the Egyptians who celebrated the Sun God Ra, the fiery sun has long been a symbol of masculine energy. This year, Father's Day falls on Sunday, June 21st which is also celebrated as the Summer Solstice or the longest day of the year in the northern hemisphere. Cultures around the world have celebrated the sun's energy this day as we turn the wheel of the year once more and begin to head toward autumn.
This year, we want to honor fathers on the summer solstice.
Fatherhood has been the greatest initiation of my life, and I have been humbled with Gratitude for the experience of Being Sophia's Father.  I believe this is the most transformative and rewarding journey of my life!   So on this day I honor my Father, Denis Dean Martini who lives in oHIo and all the fathers in our lineage who have come before us.   I honor fathers everywhere who are choosing to show up for their children with Love, Compassion, and inspiration.
Thank you for BEing Guardians, Mentors, and Providers for our Children.  What a blessing to have this coming weekend to BE a time of honoring Fathers and Summer Solstice – the Sun.
The History of the Summer Solstice
Sometimes called Midsummer, the summer solstice is the longest day of the year. Our half of the planet is tilted toward the sun, the opposite of the winter solstice in December when we honor the longest night. It's a reminder that our earth is always in balance. For every light, there is a dark. While we're celebrating Midsummer, countries in the southern hemisphere are honoring the winter solstice.
Many cultures have developed festivals around this day to honor the sun, fire, and our continued prosperity. As the day and night are out of balance, it's also a good time to evaluate your energies and see what's not in alignment and take steps to rebalance.
What Is Father's Day
Father's Day is celebrated in the U.S. on the third Sunday of June, which coincides with Midsummer this year. While there were many Father's Day celebrations in U.S. history, some as early as 1910, the holiday wasn't established officially until 1972.
We often associate Father's Day with barbeques and power tools because of popular advertising, it doesn't have to be that way. This year especially, as many of us continue to shelter in place, it is a good time to be a little introspective and connect with father figures in your life to let them know what they mean to you.
Honoring the Sun and Fathers in Your Life
What can you do this year to honor the sun and fathers in your life?
·         Call your Dad or important male figures in your life to express your Gratitude
·         Practice a Sun Salutation in the morning with your family
·         Plant a tree or garden
·         Meditate and consider the role of Harmony in your life
·         Invest time in nature
Medical experts are saying that outdoors is the healthiest place you can be right now.  While we still need to practice safe social distancing to ensure the health and wellbeing of everyone, including the most vulnerable, getting outside to honor the sun and the strong men in your life is a powerful action.
Embracing Solar Energy
When people talk about solar energy in a spiritual sense, they're talking about harnessing the energy of the sun for personal growth and development. All living beings need the sun's energy to thrive, both physically and spiritually. But there is another way to embrace solar energy right here in Asheville.
This is the perfect time of year to look into the possibility of solar power for your home. Whether you own your home or are looking for the perfect Asheville home, consider resources for solar energy in town.
Are you choosing to bring Harmony into your life and your home?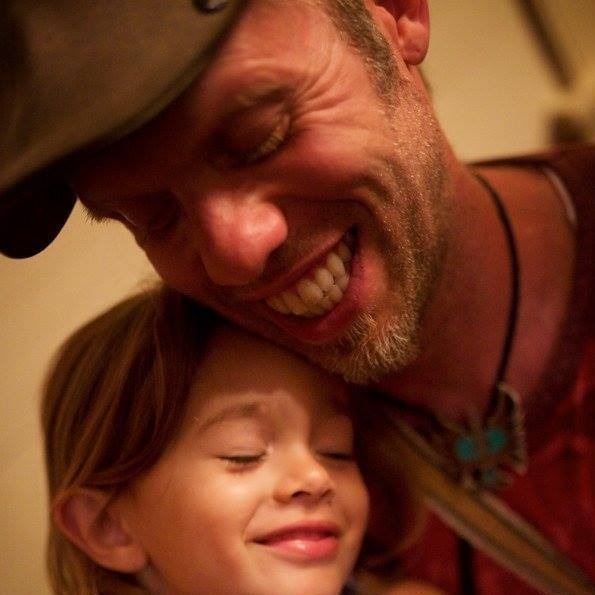 Contact: New Earth AVL Realty to see how we can help you find the right home in Asheville or the surrounding mountain communities. And, if you are looking to transition out of this area, I am grateful to sell your home or land for you.
Please contact us for your initial consultation.   
Thanks for reading and Honoring Fathers on the Summer Solstice.
If you would like to read our Honoring Mothers blog post go here: https://newearthavlrealty.com/blog/honoring-all-mothers-on-mothers-day
Many Blessings, 
Jason Martini 
New Earth AVL Realty
PS. Please leave your comments below and tell us what you honor about your Father and or the Summer Solstice… and share this post on your networks. Thanks!