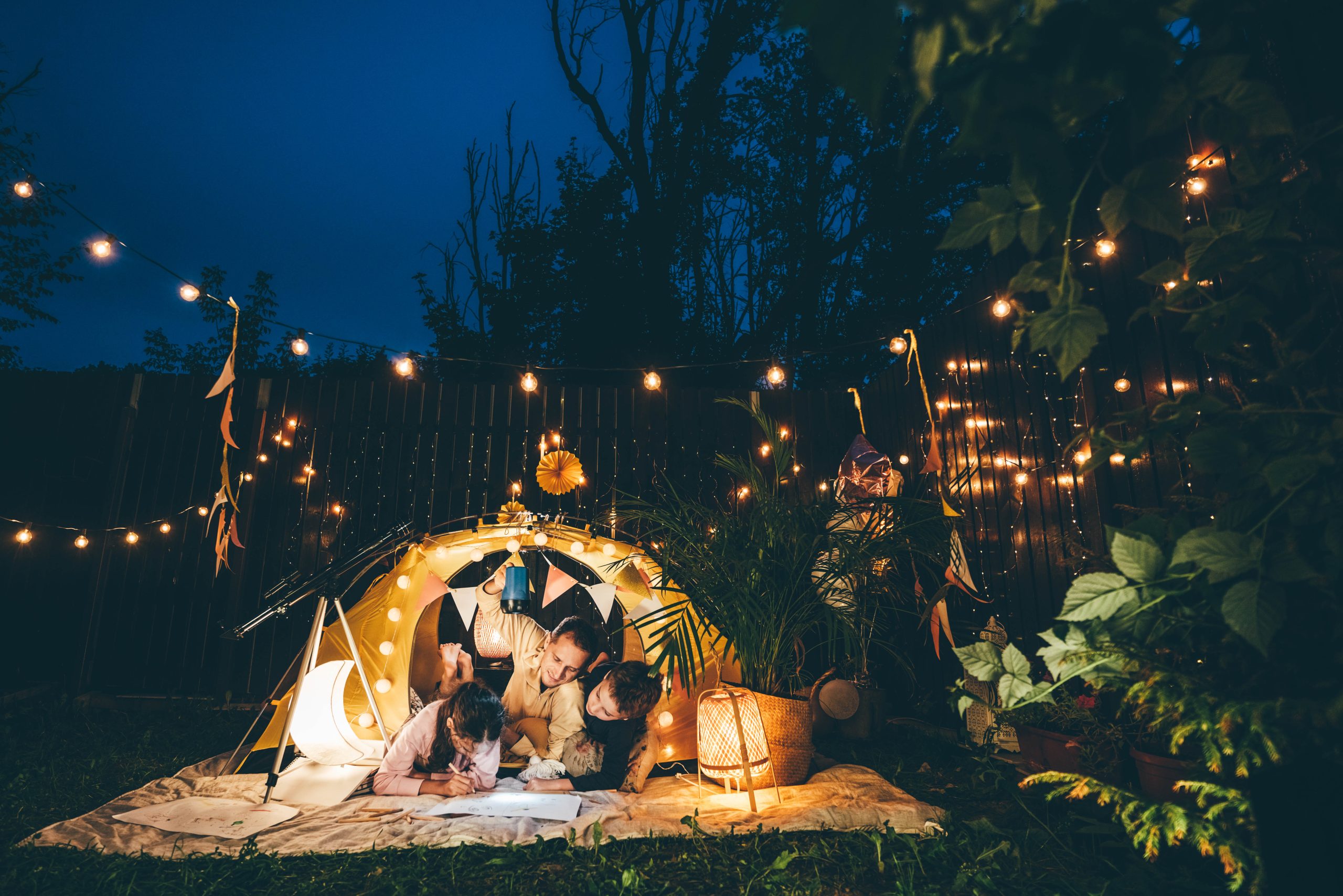 The summer season brings the perfect opportunity to enjoy outdoor adventures and quality time with your kids. As school is out, it's important to have a list of engaging activities to keep them entertained. In this blog post, we will explore ten kid-friendly activities, provide essential safety tips for the summer heat, and highlight some exciting local events in Asheville.
Kid-Friendly Fun
Outdoor Adventures: Take advantage of the warm weather by embarking on picnics, nature walks, bike rides, or hikes in local parks and nature trails.

DIY Water Play: Set up a sprinkler, inflatable pool, water balloons, or a homemade slip 'n slide in your backyard for a refreshing and playful experience.

Arts and Crafts: Encourage your child's creativity by engaging in painting, drawing, collages, or simple DIY crafts that allow them to express themselves artistically.

Science Experiments: Explore educational and entertaining science experiments using everyday household items to spark curiosity and discovery.

Outdoor Sports and Games: Organize fun outdoor activities like tag, hide and seek, kickball, or capture the flag to promote physical activity and friendly competition.

Visit Local Attractions: Discover exciting attractions in Asheville, such as the Asheville Museum of Science, the WNC Nature Center, or the Arboretum, offering special summer events and exhibits tailored for children.

Movie Nights: Create cozy movie nights at home with family-friendly movies, blankets, pillows, and homemade popcorn for a relaxed and entertaining evening.

Backyard Camping: Set up a tent in the backyard for a mini camping adventure. Share stories around a fire pit, gaze at the stars and enjoy the wonders of nature.

Cooking and Baking: Involve your children in age-appropriate cooking or baking projects, teaching them about food and kitchen skills while creating delicious treats.

Reading and Storytelling: Foster a love for storytelling by reading aloud or providing designated reading time. Create a cozy reading nook where imagination can thrive.
Summertime Safety
To ensure your children's well-being during the summer, it's vital to implement safety measures and guidelines. Discuss the following topics with your kids and encourage open communication:
Sun Protection: Emphasize the importance of sunscreen, hats, and protective clothing to shield them from harmful UV rays.

Hydration: Teach your kids the significance of staying hydrated by drinking plenty of water throughout the day.

Water Safety: Establish water safety rules, such as swimming with adult supervision, and ensure your children know basic swimming skills.

Playground Safety: Encourage safe play on playground equipment by inspecting for potential hazards and promoting responsible behavior.

Bike and Helmet Safety: Teach your kids how to ride a bike safely, and always insist on wearing a helmet when cycling.

Insect Protection: Use insect repellents and educate your children about common pests and how to avoid bites and stings.

Heat Safety: Educate your kids about the signs of heat exhaustion and heatstroke, and ensure they have access to shaded areas and cool water during outdoor activities.

Fireworks Safety: If participating in fireworks, emphasize the importance of adult supervision and following safety guidelines to prevent accidents.

Road Safety: Teach your children about pedestrian safety, including looking both ways before crossing the road and using designated crosswalks.

First Aid and Emergency Preparedness: Familiarize your children with basic first aid procedures and teach them how to contact emergency services in case of an accident or emergency.
Local Asheville Events
Keep an eye out for exciting local events happening in Asheville throughout the summer. Visit the websites of attractions and organizations like the Asheville Museum of Science, the WNC Nature Center, and the Arboretum to stay updated on special summer exhibits and events designed specifically for children.
Conclusion
Make the most of the summer season in Asheville by engaging your children in various fun and educational activities. You can ensure a memorable and enjoyable summer for the whole family by prioritizing their safety through proper precautions and discussions. So, get ready for outdoor adventures, creative projects, and quality time with your kids this summer!
Now is a great time to sell!  If you or someone you know is considering selling your home or land, we would be happy to offer a complimentary consultation. Call New Earth AVL Realty today and Contact Us.
If buying a home, or selling your house in 2023 is your goal, call us  today.  New Earth AVL Realty and I would be honored to connect, and Be of service to you and your family! 
Many Blessings,
Jason Martini
828.515.1771 (google voice) or 530.615.9345 (direct)
PS. Who do you know that I can serve?… Who is choosing to buy, sell, or invest in real estate in AVL or Beyond? I Am grateful for your referrals! Your friends and family will thank you for connecting us!
PSS. Please feel free to comment below and let us know how you liked this blog post and what it brought up in you. And by all means… share it on your social media sites too!