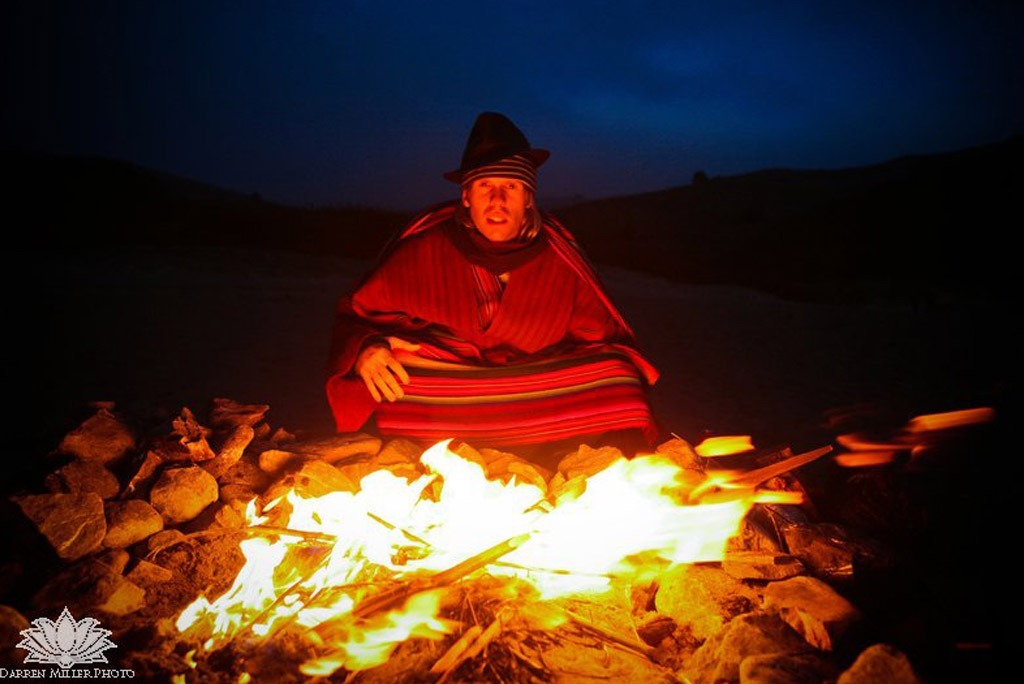 ABOUT

Jason Martini
━━━
Jason Martini lives in Asheville, North Carolina, co-parenting his beloved little girl, Sofia. Jason Martini is an award-winning, top-producing real estate agent in the Keller Williams Professionals Asheville office
With an in-depth understanding of real estate within his local area, Jason Martini is the founder of New Earth AVL Realty which specializes in working with real estate buyers, sellers, and investors across Western North Carolina including Asheville, Black Mountain, Weaverville, Barnardsville, Marshall, and Hendersonville.
​I GUARANTEE you will be happy with the results and I strive to make your Real Estate experience the BEST! I look forward to working with you!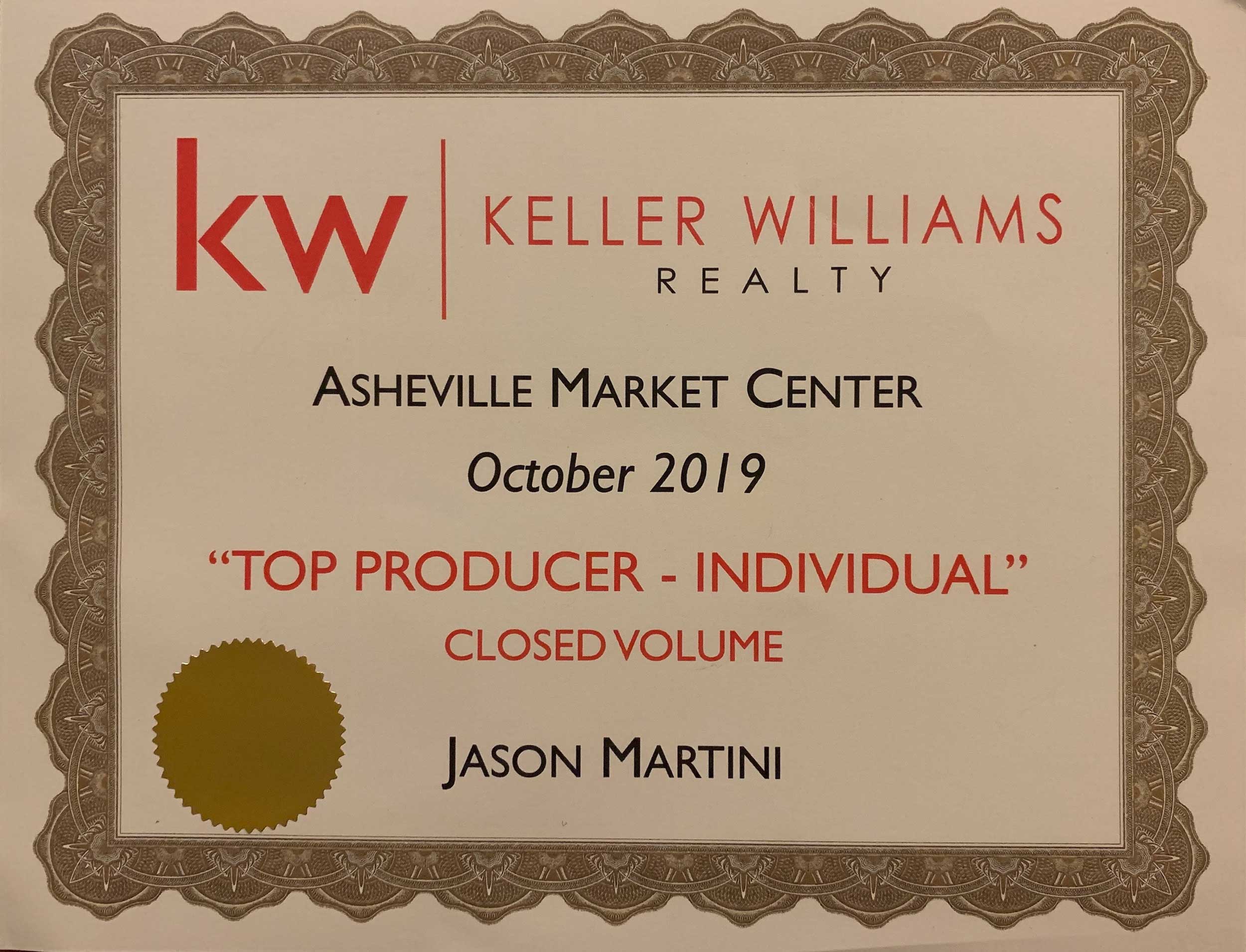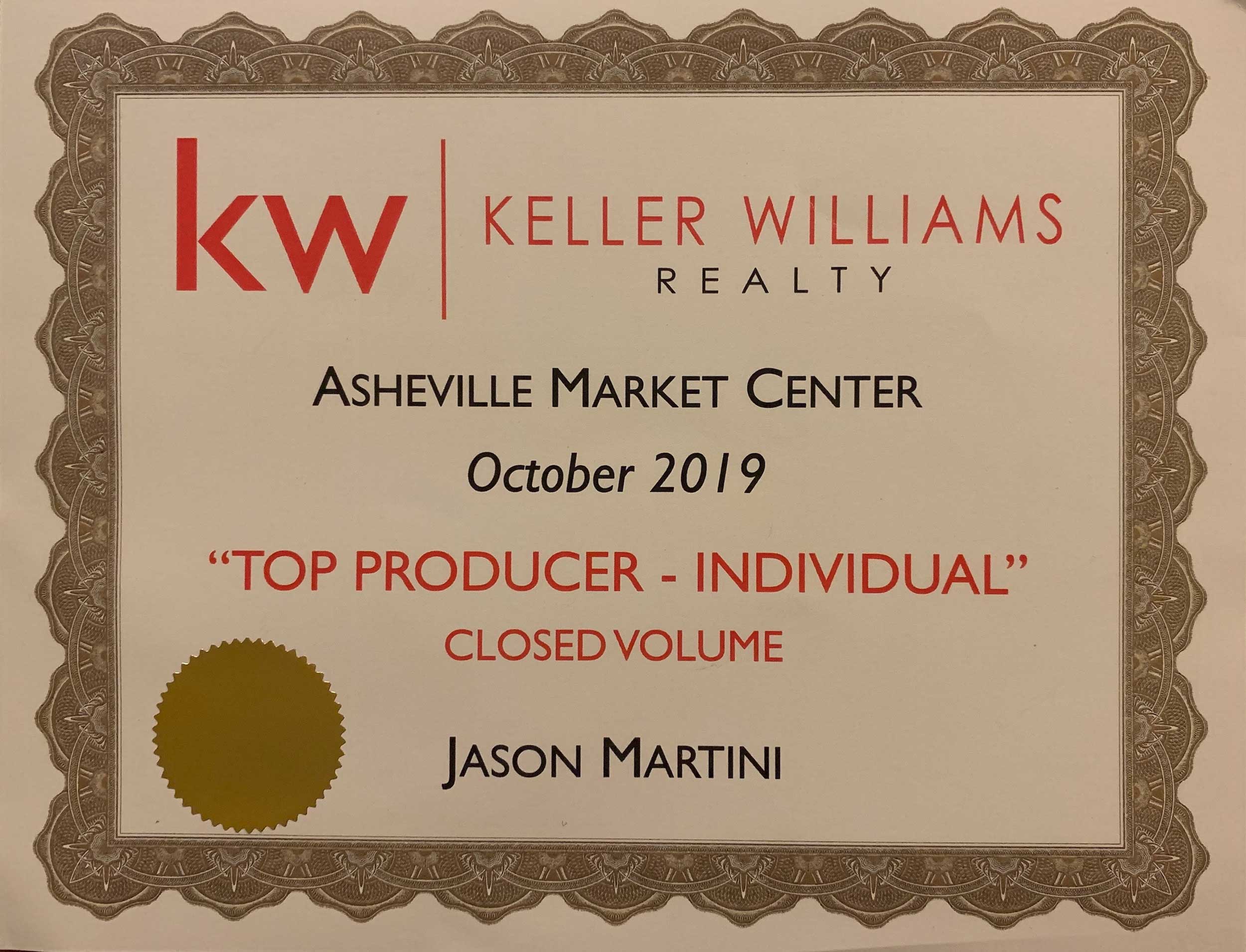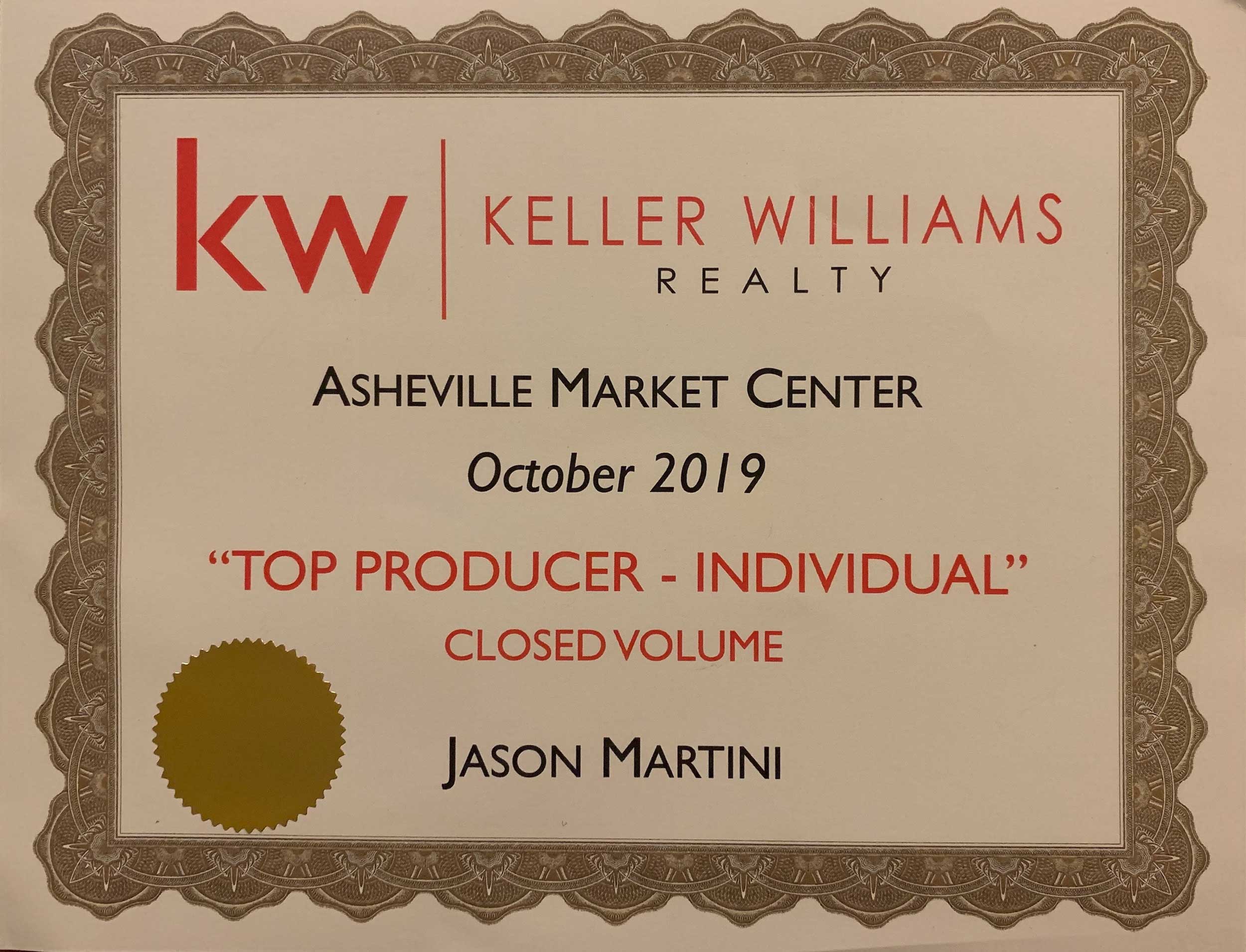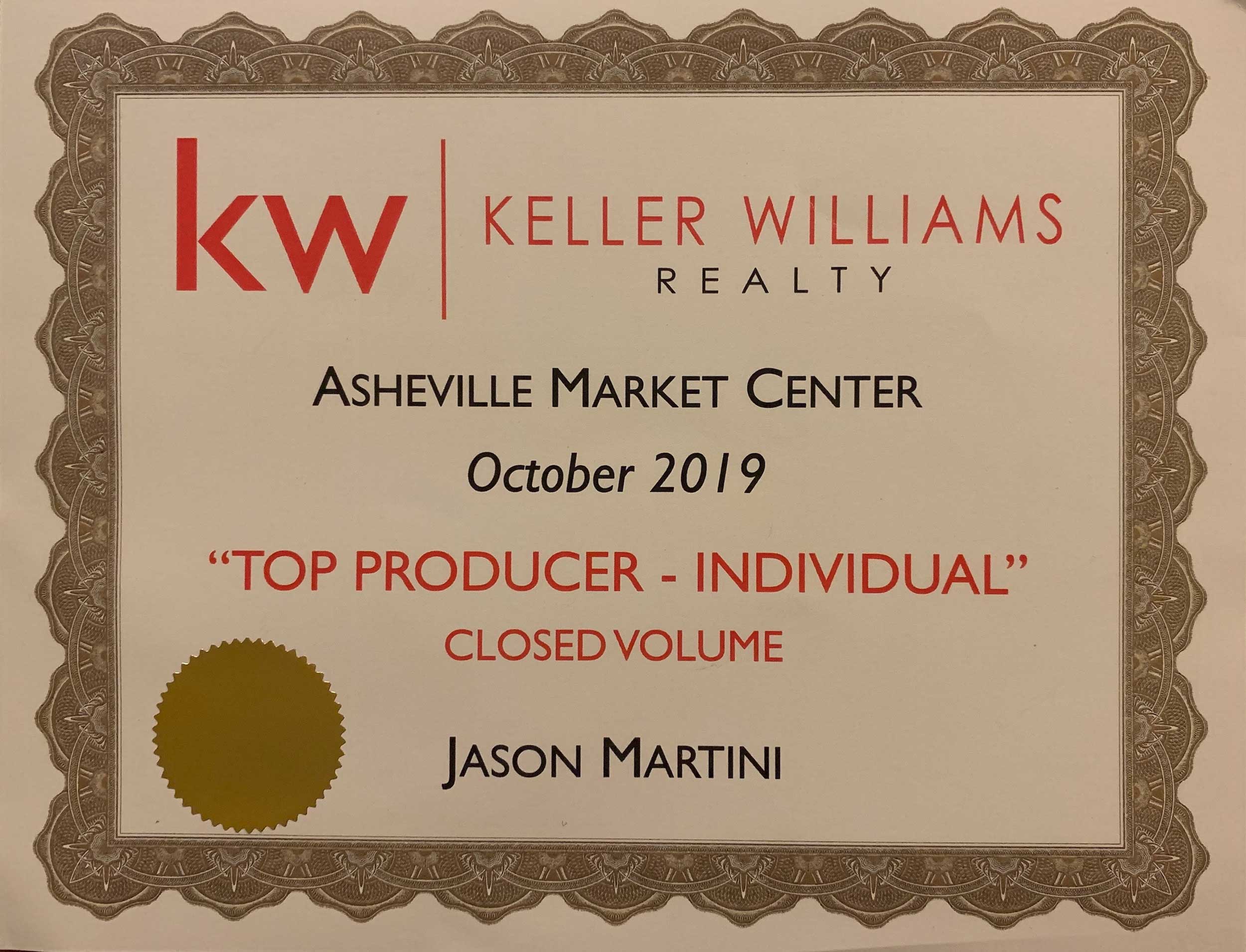 Jason Martini still applies the same rigorous demands and discipline on himself as a real estate agent, that he learned while serving as an officer in the United States Air Force. Jason is proud to work with other veterans and is always seeking to help those in need.
Jason recently experienced the blessing of fatherhood, and after looking around and finding very little support for fathers, he decided to do something about it. He has since created the Fatherhood Initiation Training (FIT) to provide inspirational support for new fathers.
Becoming a father is perhaps the most powerful initiation of a man's life. Our lives dramatically change and we must adapt to the changes with resilience in order to show up wholeheartedly for our children. This training helps fathers embrace fatherhood as a rite of passage and spiritual practice, establish their own family value system, and harmonize all areas of life for greater fulfillment.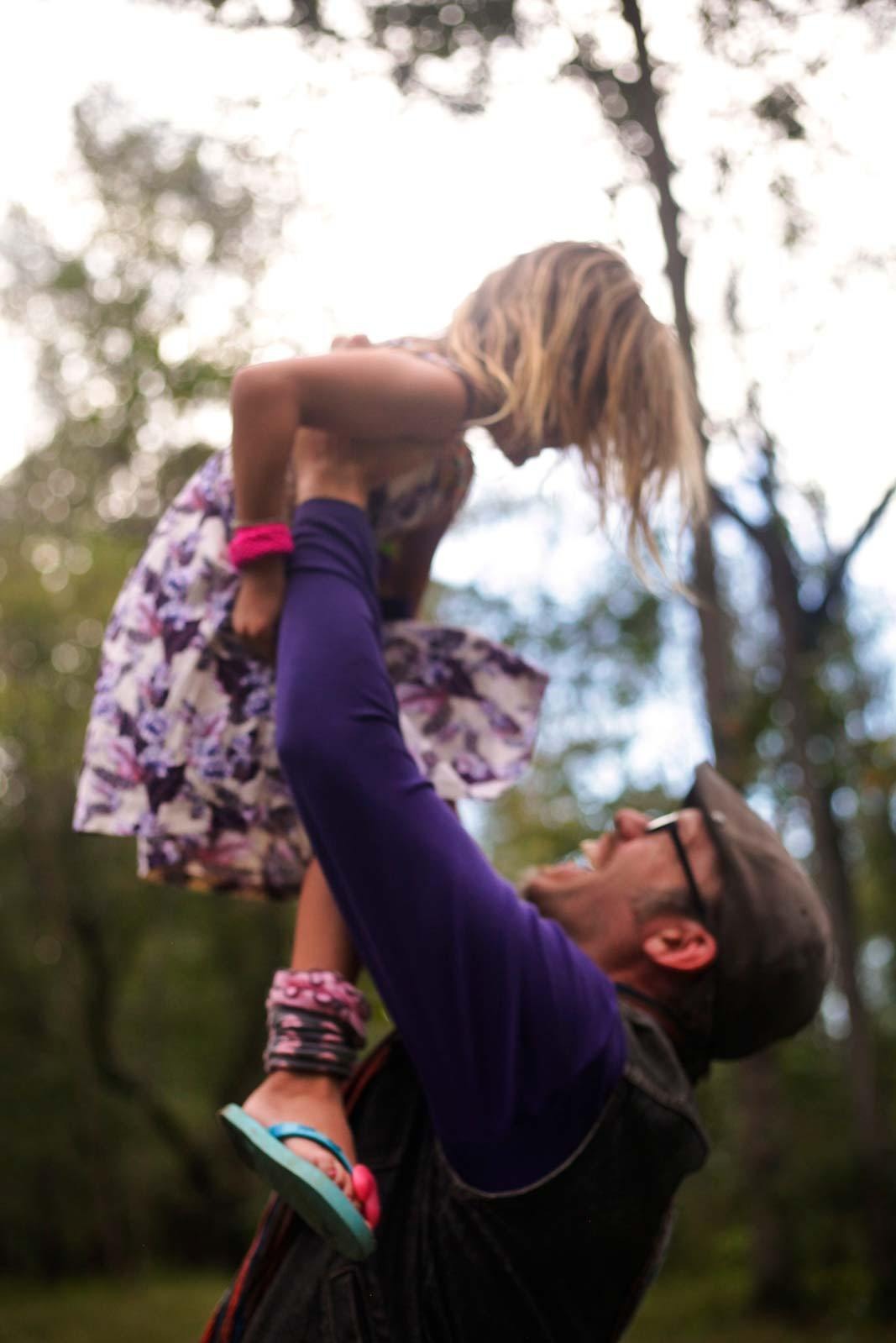 Makenzi Sims lives in Asheville with her partner and their 2 dogs, Dolly Parton and Biggie Smalls.
Background: Makenzi comes from a background in Psychotherapy, as well as Breathwork and Yoga, and strives to bring that same grounded and supportive energy to her Executive Assistant role at New Earth AVL Realty.
When Makenzi feels most alive is when she is out hiking with her pups on one of the many trails here in beautiful Western North Carolina, traveling to explore new destinations, and soaking up the natural beauty of Asheville while camping.
Something Makenzi loves is connecting with new people in our community and looks forward to supporting you in your journey.
~ Makenzi Sims
Makenzi Sims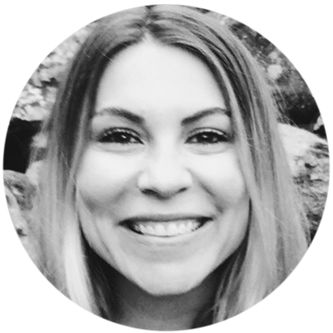 Working behind the scenes, Stefanie supports Jason in his business. 
She is a licensed real estate broker and New Earth AVL's Client Relations and Training Coordinator.
She contributes a vast array of real estate knowledge from 12+ years of real estate investing and helping people buy and sell property.
Stefanie loves sharing her real estate passion with clients, and she especially enjoys helping first time home buyers through the process!
She also has a knack for helping investors analyze properties and financial strategies to maximize returns.
Outside of real estate, Stefanie is an avid horseback rider and motorcyclist, and also enjoys creating art, being in nature, traveling, cooking, cake decorating, connecting with friends, and spending time with her sweeties – Jason, Sophia, Sparky (dog) and Solstice (horse)!
~ Stefanie Beierschmitt
Stefanie Beierschmitt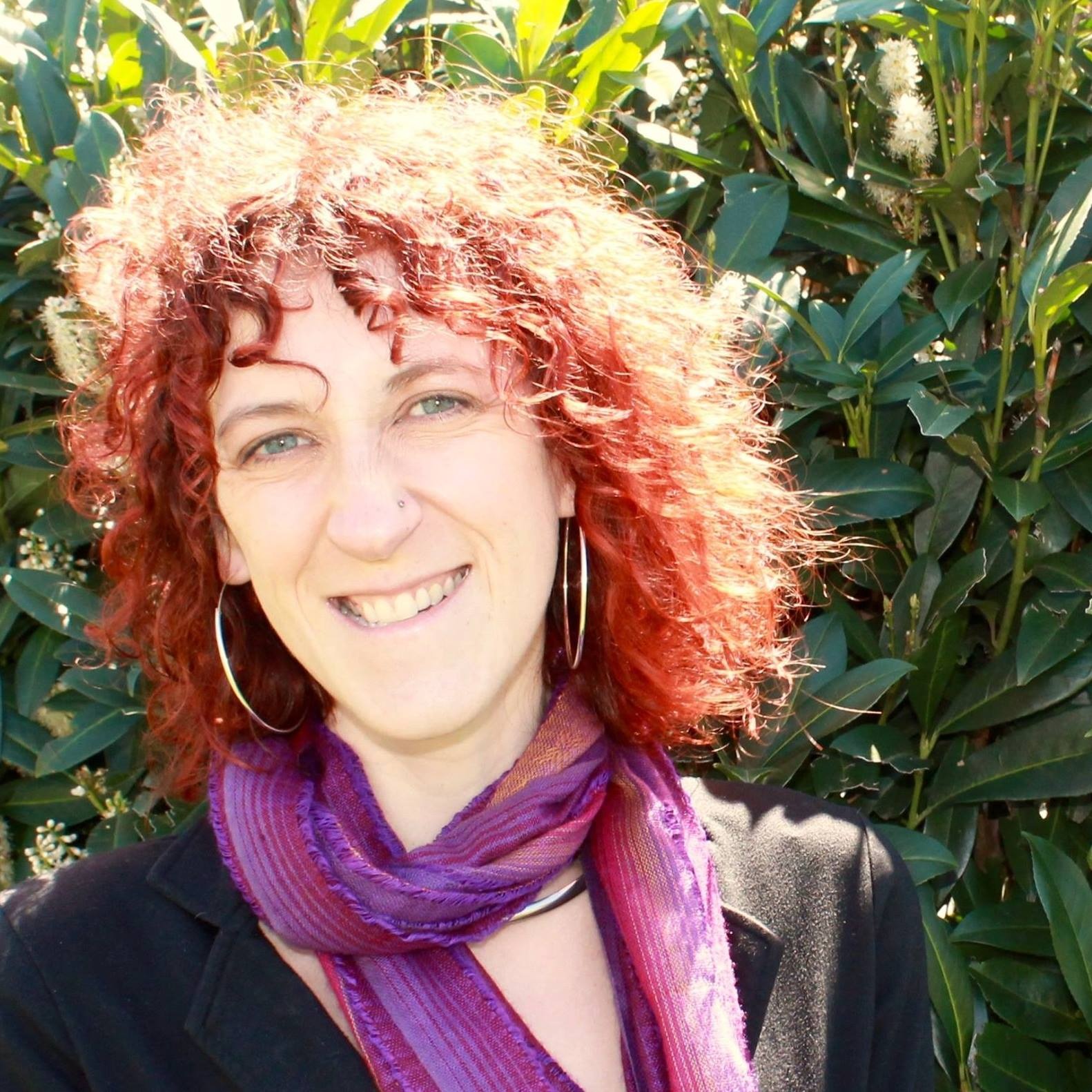 Helps Jason where needed to give a better customer service experience to our clients.

~ Semia
Semia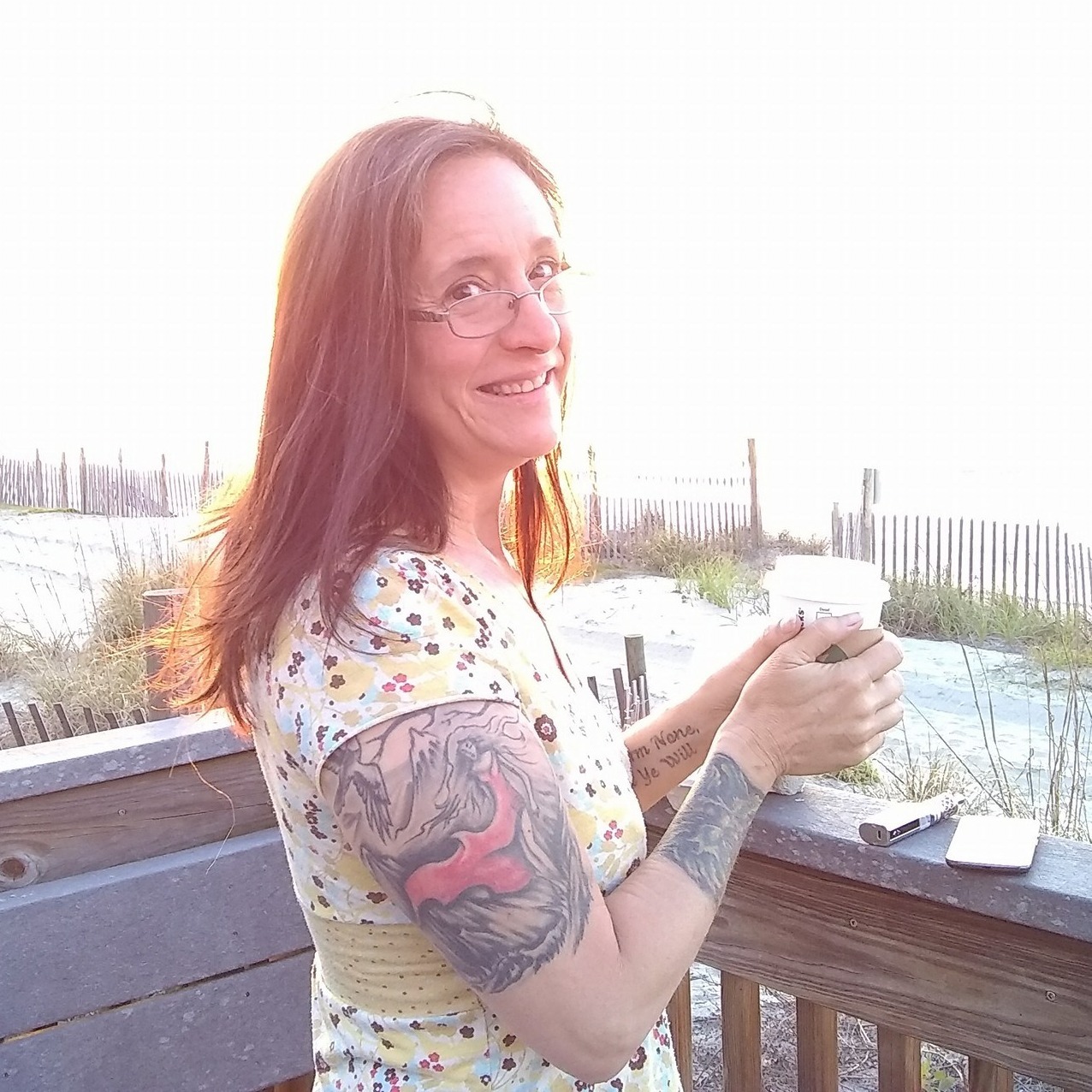 About New Earth AVL Realty
New Earth AVL Realty connects people with their dream homes and land and provides important real estate buying and selling services during this important life transition with love, grace, and authenticity. We work with individuals, families, and communities that are committed to a harmonious and sustainable existence that honors the Earth and each other.
The real estate market in Asheville is a unique situation that requires a combination of careful planning and quick action. New Earth AVL Realty thrives in this type of environment and from complicated real estate deals to understanding clients needs, our professional and focused approach has been a critical component to building his successful real estate practice.
Our Core Values
Family Focused
Service Oriented
Leadership Driven
Earth Honoring
Permaculture
Authentic Connection
Honesty & Integrity
Transparency
Community Growth
FATHERHOOD INITIATION TRAINING – Asheville, NC
Joseph interviews Jason Martini
Learn more about Jason's passion of fatherhood and the training program he created for other dads walking this path of love, conscious parenting and awakening men of honor, integrity and purpose as a father.
Still Need References?
SEE WHAT OTHERS SAY ABOUT JASON'S CHARACTER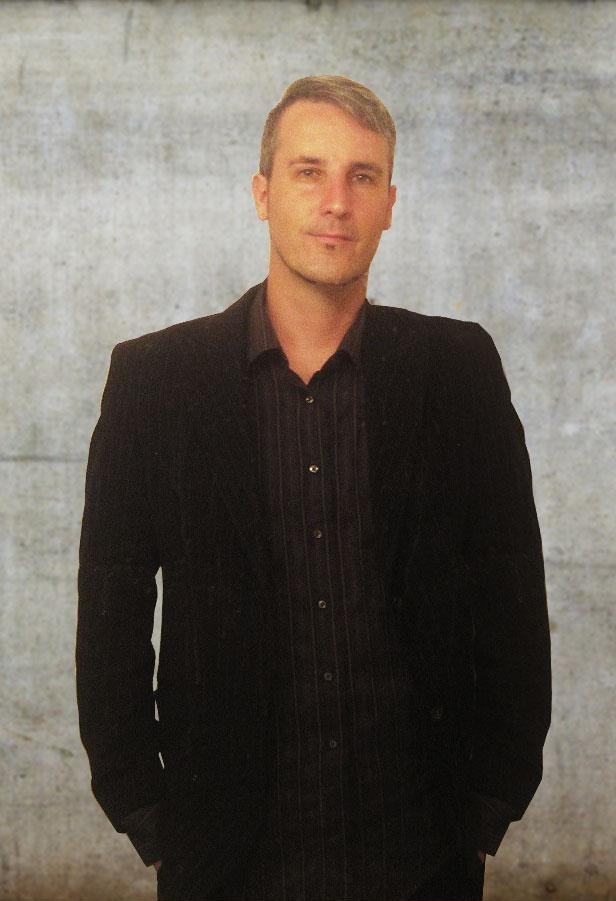 Matthew Gucu
Frequency Entertainment
JahSun is a gift to Mankind. His workshops and sessions offer an invaluable experience of transformation, a process that is deeply needed in the world today.JahSun is the embodiment of integrity, honor, and deep respect and he brings all of these attributes to the table during his teachings and private sessions. I highly recommend his presence and service.
Jeremy Creager
Entrepreneur, Healer, Consultant, Marketer
We are truly blessed with his energy, the smile he brings, his passion, his vision, his dedication and commitment to helping raise the level of consciousness on this planet JahSun Martini is one of my most trusted friends, warrior brother, and ally on this path of love and light we journey together on in life as soul brothers.
He and I met back in Jan. 2010 as he was the enrollment coordinator for the NorCal Mankind Project New Warrior Training Adventure weekend initiation I went through.
From day one my experience of JahSun is that he is a man of integrity and accountability with compassionate communication skills and a deep love and passion for conscious community.
I have always valued and appreciated his authentic presence and dedication for initiations in the right of passages JahSun is a leader of men, a sacred ceremonialist and guide for rituals of the way he stands in the lighthouse shining the way, the way back home, back to self-love, back to the reunion of Divine Feminine and Sacred Masculine both within and without.
I honor JahSun for being the best awesome father he can be to his precious Sophia little girl, for the inner healing and growth work he continues to do and for bringing his gifts out into the world of offerings from his heart for supporting others in transformation and change for a better world.
JahSun will always have my support in life as I believe and trust that his intentions are pure and in alignment with the greater good of all, I believe in his vision and I vote his victory!
Many thanks for being a big roll of support in healing and growth in my life, within mens work we have done together and the Fountain of Life Womb/Hara Awakening journeys we do now and help bring into the world, thanks for being a true friend, a brother, and inspiration to me.
Eka Darville
Professional Actor

I can unequivocally say that JahSun Martini has point blank changed my life.
I met Jahsun as the enrollment coordinator of the NorCal community of MKP. I had just landed in the States from Australia where I'd recently gone through the New Warrior Training Adventure & wanted nothing more then to share that magical experience with my younger Brother who was doing a road trip with me at the time.
I called the NorCal centre director to book my brother into the weekend only to find out that enrollment had long closed & that they couldn't accommodate us. As a last ditch effort I called the enrollment team & was blessed to find Jahsun on the other end of the line.
I felt an instant soul brother connection & he closed our conversation with "I feel spirit wants you both on this weekend so I will do what I can". An hour later were where enrolled & on the road! Talk about warrior energy.
From that weekend on JahSun became one of my dearest & most trusted friends, guides, allies & supporters.
He wrote the itinerary for the rest of that road trip around California which lead to finding my new home & community. He even introduced me to the woman that is now my Wife & the Mother of my Son.
JahSun is a community builder & weaver of worlds. He has deep compassion for humanity & is one of the least judgmental men I have ever met.
His journey of self discovery & experience with mainstream American culture makes him a unique bridge between worlds & a universally relevant teacher for broad spectrum of human consciousness.
As a facilitator I have seen him work magic & create a container tight enough to allow the deepest bio-energetic healing to take place.
As a Father I have seen his unwavering commitment to show up in the face of massive challenges.
And as a teacher there are very few on this planet that I could recommend with such firm belief in their genuine goodness…
Thank you Jahsun for being the Man you are. I love you.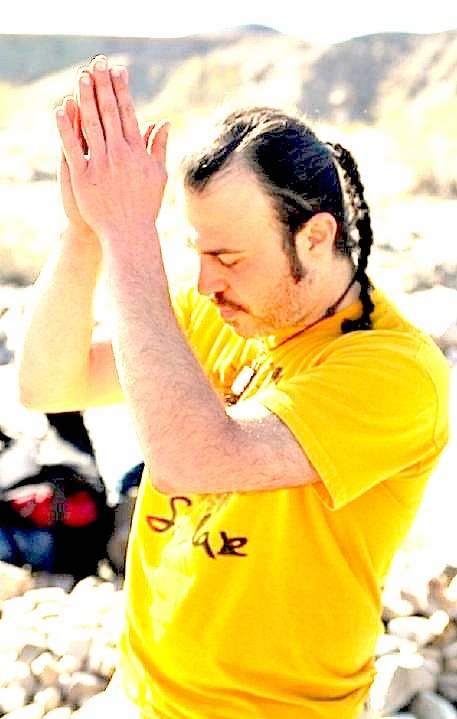 Antonio Aversano
Musician, Sound Healer & Life Coach

JahSun is a truly one of a kind Man. He has the power of transmutation in being able to walk through the fires of life while coming through the other side with Grace, Knowledge, and Wisdom.
JahSun is a connector. He has a brilliant mind and empathetic heart that manifests as the ability to connect people and resources in empowering ways. In meeting him, you are meeting a life long friend and ally.
He is a man who walks his talk and brilliantly embodies the archetypes of Warrior, Magician, and King.
It is these gifts and much more that JahSun so generously shares with the world. I am honored to consider JahSun a Brother, Friend, and Ally.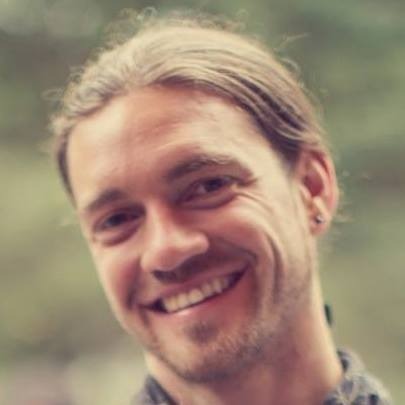 Theo Brama
Entheo

"When I met JahSun I had this interesting feeling that I was in the presence of a master, but I also felt like his equal, like his brother, and that I could trust him with my life.
He's shown me what real strength, honor, valor and other qualities of a warrior look and feel like in a modern day man.
JahSun lives and breathes the highest attributes of manhood and is devoted to sharing that and creating safe space for other men to reach their highest potential.
I feel like I can tell JahSun anything and he's always gonna respond with support and understanding.
He's a rock solid brother that I look to if I ever need inspiration and guidance."
Jason Frost
Sacred Healing Arts Center

Jahsun is like a tuning fork for the inner spirit.
​His uncanny ability to translate all life experiences to their highest expression allows all those who come to him to be elevated on their path, seeing from a more expanded state of awareness.
Jahsun is an example of a man diligently and consistently calling us all to a higher expression of living, helping people realize their full potential and experience it for themselves.
Jason

SPEAKS ON His Values:
Sustainable Real Estate
We believe a conscious approach to development and management of our homes and land will ensure all life will thrive on earth for the next seven generations.
The Seventh Generation Commitment
We live and work for the benefit of the seventh generation in the future. Based on the Great Law of the Iroquois, this idea is especially important when buying and selling homes and land. It is a guiding principle of New Earth AVL Realty and reminds us to think seven generations ahead in all our decisions.
Gratitude
An appreciative approach to our lands and homes creates more sustainable thinking and practices.
Healthy
Respecting the people and planet results in a vibrant and happy place to live.
Awareness
Broad perspectives keep our immediate interests aligned with long-term planning.
Profitable
Sustainable practices increase the benefit for everyone who enjoys your home and land.
Holistic
Proper care of property is inclusive of others who use it in the present and future.
Sustainable Real Estate Practices
Practicing sustainability in real estate used to be an unheard of thing, but not today. Today is it realized that being aware of the carbon footprint that you leave behind, and protecting the environment and exploring alternative energy sources when looking into buying property is something of great importance.
In a survey done with the NRA (National Association of REALTORS®) it was found that "promoting energy efficiency features in their listing was very or somewhat valuable at 71 percent. The availability and demand for green features in the home, on the other hand, was still a relatively small market. Seventy percent of agents and brokers were not involved in a transaction with a property that had green features in the last 12 months. Sixty percent of agents said that buyers were interested in sustainability issues."
How We Integrate Sustainability
This means that more and more buyers are looking into purchasing sustainable properties and here at New Earth AVL Realty we are dedicated to helping you with just that. We believe that sustainability is not just a mindset, but a lifestyle, and that lifestyle starts with where you both live and work. So, whether you are buying a residential or commercial property we can help you in finding one that supports a more environmentally safe mindset/
Sustainable Real Estate Services
Permaculture Real Estate
We help property owners work with nature elements through careful observation and knowledge to create a permanent agricultural and self-sufficient way of life.
Care for the Earth & People
Taking care of our earth is necessary for humanity to survive and flourish. A mindful approach to managing property and its resources is the only way to take care of the earth, further and expand our own existence, and create an abundance of life to share with others.

Abundance
When we give more than we take, we create abundance for ourselves and others.
Regeneration
Developing our property from a natural approach restores our earth and all life forms.
Conservation
Preserving our property through a mindful approach creates value for future generations.
Authenticity
A long term approach to property care requires genuine desire and focus on permaculture.
Restoration
Bringing property back to life restores the value and enjoyment of it for generations to come.
Permaculture & Real Estate Practices
According to Tullock, the term, "Permaculture" a hybrid of "permanent" and "agriculture," "has evolved into a philosophy of sustainable living encompassing rural, suburban and urban lifestyles".
We, here at New Earth AVL Realty believe that a healthier lifestyle starts with buying the right home and we are here to help you find not only your dream home, but also one that supports a better, and healthier, lifestyle. We work with individuals, families, and communities that are focused on a harmonious and sustainable existence which honor the Earth and each other. We realize that this is something that takes time, and needs to be carefully looked into, fostered, and that is what we are here for.
Permaculture Real Estate Services
Earth-Centric Real Estate
We work with clients that understand the importance of aligning ecology with culture
​and ethics and practice that in how they maintain and develop their property.

Part Science, Part Spirituality
We believe strongly in the importance of communities and are proud to help them find a place to call home. Asheville & Western North Carolina is a beautiful place for diverse communities to grow and prosper together.
Harmony
Working together is necessary to preserve and restore our Earth.
Intentionality
We must always be learning how to take care of the earth for everyone.
Regenerative
Only an earth-honoring approach will restore it's natural beauty and strength
Connection
Our entire way of life is based on a healthy earth – connecting with it again is how we learn!
Honoring
Understanding the earth, learning about nature, and always respecting it are necessary.
Earth-Centric Real Estate
Recently, the World Economic Forum has become aware of the dangers of pollution with alternative and cheap sources of energy. While guaranteeing energy access to the public and improving the competitiveness of small businesses, this also encourages the excessive use of energy, waste, and inefficiency, and also fuels environmental pollution.
As a result, the World Economic Real Estate Practice has chosen to develop an agreement with real estate businesses to practice becoming environmentally sustainable. Going green is helping to create a better environment by lessening the hazardous material intensity of property and business spaces, and minimizing the energy and water consumption of properties they develop, etc.
Our Earth-Centric Real Estate Practices
Real Estate offices that are hopping on board with that are helping through seeing the potential and helping to assist clients that are interested in practicing more sustainably by identifying where eco-friendly upgrades can be beneficial and where they're unnecessary, identifying the best brands for upgrades and assessing the value and curb appeal of adding solar panels. We here at New Earth AVL Realty believe that we can offer all that to you.
Earth-Centric Real Estate Services
Community in Real Estate
We love assisting communities to find the perfect property they can call home even in the most challenging circumstances and situations.
Community is Family
Our earth is at a critical point and there is much we can do to preserve it for future generations. Science is helping us understand that, but true change comes when people believe in saving our earth.

Love
True commitment is required for a healthy community to flourish and grow.
Attraction
Finding a home in something greater than ourselves is truly rewarding.
Giving
We must all strive to give more than we take from earth and each other.
Transitions
Change is best done with the support of others who understand your needs.
Service
Support is essential for finding a home and building a community.
How We Practice Community
We believe that Community is Family, and no matter how large your community is we are dedicated to helping you find the perfect and sustainable location to settle in. We want to to see you find the right home for your family and that is something that we are more than able to do.
Real Estate Focused on Communities
If you have an established group of people and have decided on how (and who)is purchasing the property we can help you to find the right location to fit the needs of your community. No matter how challenging your circumstances or situation we are here to assist you and can walk you through all the steps needed to finding your forever home.
Earth-Centric Real Estate Services
CALL TO GET MORE INFORMATION
TESTIMONIALS
SEE HOW CLIENTS FEEL ABOUT Jason Martini
━━━
New Home Owner
Bought a Single Family home in 2015 in Mars Hill, NC.
"My experience with Jason was great. He found a great house for me, knowing what I wanted. He was very diligent and timely and helped smooth over a closing that took extra time. His character and humility is what I liked best about working with him. He is very connected in WNC and in other parts of the country and is helpful in the many aspects of buying a house that needs work."
– Anonymous, find Review on Zillow under Jason Martini
TO BOOK 

Jason Martini

 

CONTACT US AT: