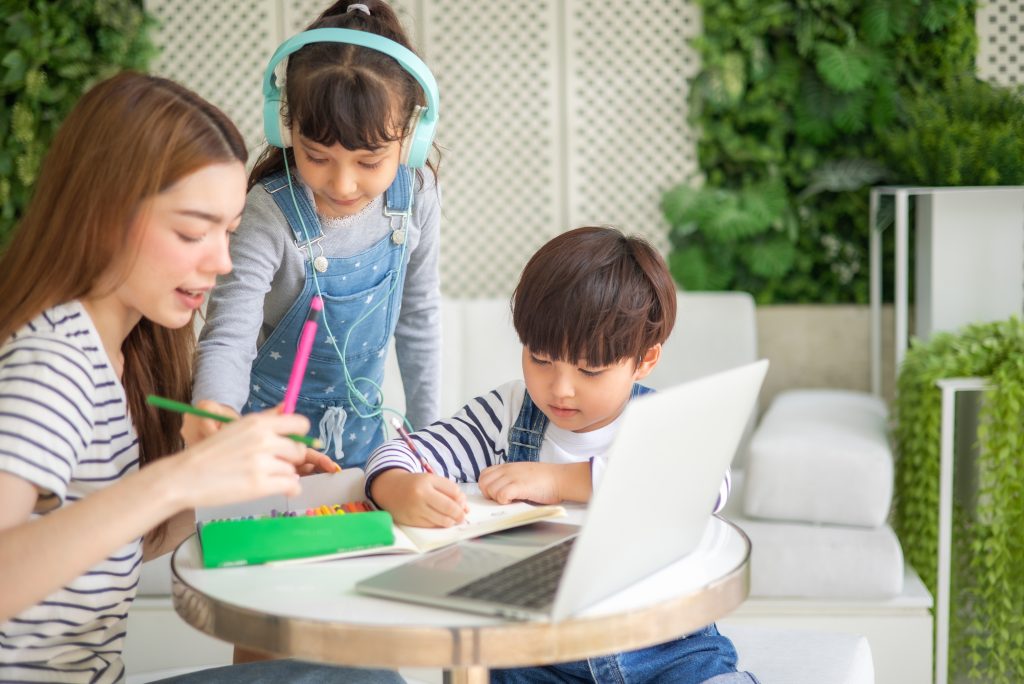 During the back-to-school season, individuals often experience a significant increase in activity. The process involves various tasks, such as purchasing school supplies and readjusting one's daily routines. This situation can lead to a sense of being overwhelmed by multiple responsibilities. Nevertheless, by proactively organizing your household before the academic year begins, you can facilitate a smoother transition for yourself and your family, irrespective of the unique circumstances that may be prevalent this year.
Organize
Facilitate efficient schedule management for your family by implementing a well-maintained, current calendar accessible to all family members. A recommended approach for children is to utilize a color-coded wall calendar, enabling them to readily identify and comprehend their planned activities for any particular day.
Make a list
Conduct a comprehensive assessment of your existing supplies before embarking on your back-to-school shopping endeavor. By appraising the items left over from the previous school year and considering the current circumstances of schooling, such as home-based learning, you can create a well-informed list tailored to your specific requirements. 
This approach will help you avoid unnecessary purchases and ensure that you procure only the essential items for the upcoming academic year.
Build a study area
Establishing a designated and purposeful area for homework can yield significant advantages, particularly for students engaged in online schooling. This dedicated homework space not only enhances their concentration and productivity during assignments but also prevents the dispersal of school-related materials throughout the household. It is advisable to explore options such as setting up a desk in a playroom or a quiet area that fosters an ideal environment for focused learning.
Meal planning to avoid the morning rush 
Streamline your mornings and optimize productivity by engaging in meal preparation the night prior. This practice not only facilitates a smoother start to your day but proves especially advantageous for individuals balancing remote work responsibilities. Utilize kid-friendly containers to efficiently portion and segregate various foods for lunches, thereby ensuring convenience and organization throughout the day.
Now is a great time to sell!  If you or someone you know is considering selling your home or land, we would be happy to offer a complimentary consultation. Call New Earth AVL Realty today and Contact Us.
If buying a home or selling your house in 2023 is your goal, call us today.  New Earth AVL Realty and I would be honored to connect and Be of service to you and your family! 
Many Blessings,
Jason Martini
828.515.1771 (google voice) or 530.615.9345 (direct)
PS. Who do you know that I can serve?… Who is choosing to buy, sell, or invest in real estate in AVL or Beyond? I Am grateful for your referrals! Your friends and family will thank you for connecting us!
PSS. Please feel free to comment below and let us know how you liked this blog post and what it brought up in you. And by all means… share it on your social media sites too!