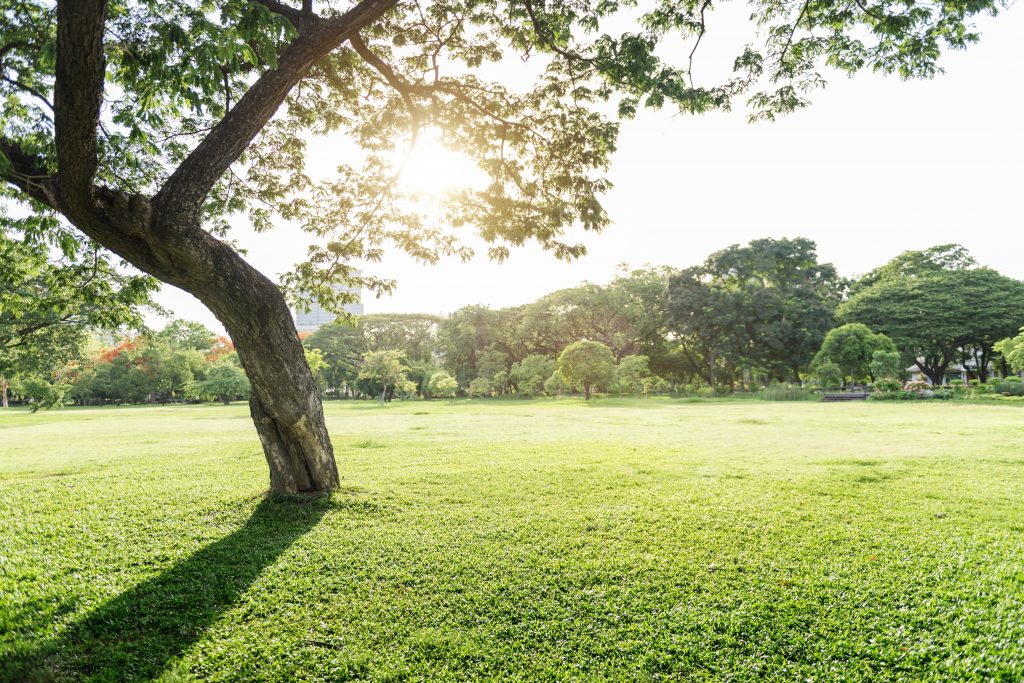 Climate change and global warming are becoming more evident as you watch the news. Water shortages, air pollution, declining wildlife habitats, wildfires, flooding, other natural disasters, and animal extinctions are all increasing. It can feel a bit hopeless at times. When you focus on positive community, government, and corporate actions, you regain hope. By working together, you can be a driving force in your home, community, and other areas. Here's how you can do it.
Save Water
Each and every one of us can do something to help address this issue. The first step is to turn off the faucet while brushing your teeth and washing dishes. Install restrictive showerheads and faucets and attach a spray nozzle to the hose.
Vow to go native in your yard by removing the lawn and replacing it with native plants. Because native plants thrive in the natural environment without the need for excessive watering, you won't have to water them copiously. When you need to water, use a timer and irrigate when it's cool.
Campaign for water-efficient agriculture and buy from local farms that participate in water-saving practices to save water at a community level. Also, educate community leaders about the advantages of native plants in all parks and other public locations.
Recycle
It's a big issue that post-consumer waste is so prevalent. Industrial composting is one way to divert materials (like food) from landfills, as well as recycling, which recycles materials that would otherwise be hauled to the dump. Almost every big city has at least one recycling facility. The issue is that all of them offer such diverse services.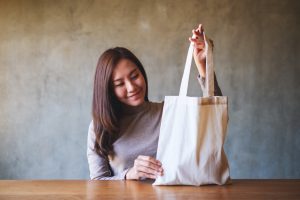 Find out what your local recycling facility is capable of first. Nearly all of them can recycle metal, glass, and cardboard. Other facilities handle electronic waste, light bulbs, batteries, and automotive oil.
When deciding what to recycle, you should know what types of plastic are acceptable. Some recycling bins only accept large jugs, while others accept almost everything. It's crucial to know what should and shouldn't go into the recycling bin in order to get the most out of recycling because polluting plastics and other waste can cause the entire line of materials to be discarded.
Having a clear picture of what occurs locally, you can inform others at home, at work, and in the community.
Make Use of Your Diet
Food waste is a huge issue, both in the supply chain and at home. It's estimated that 40% of all fresh food ends up getting thrown out. Part of this happens during long transports, so buying local avoids this pitfall and reduces transport emissions. Buy from a co-op or farmer's market https://www.exploreasheville.com/foodtopia/farms-farmers-markets,  or sign up for a CSA box during the summer.  We love supporting Mother Earth Foods https://motherearthfood.com/ here in Asheville, as they deliver organic and locally sourced boxes of fresh produce!  Buying fresh also reduces the amount of packaging that comes with your product.
Buying in bulk and freezing your meat is a good option to support local farmers. Farm meat is packaged without styrofoam trays and in paper rather than plastic. You can ensure that animals are treated fairly by doing so.
It's best to consume less meat. Choose to go vegetarian or vegan occasionally, or simply avoid it altogether. Livestock utilizes large quantities of land and water, in addition to being a source of greenhouse gas emissions. By cutting back on our meat consumption, we can directly assist Mother Nature.
Be a Responsible Consumer
Being a conscious consumer is about more than just the suggestions listed above, such as purchasing local, package-free produce and bringing your own grocery and produce bags to the grocery store. Choose products carefully, looking at the packaging. Instead of buying pre-filled plastic apple bags or plastic bubble packs (which make great holiday ornaments if you happen to have one), stuff your apples into a reusable produce bag.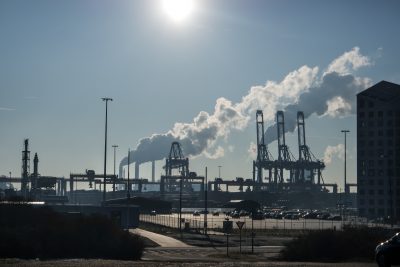 It is best to avoid purchasing products that come packaged in plastic or cardboard in order to reduce landfill waste. Look for companies that package their goods in glass or cardboard instead of plastic. Avoid buying individually packaged items; instead, buy in bulk and store them in reusable containers.
Instead of purchasing material items, give the gift of experiences around holidays and special occasions. Take friends and family to the movies, theatre, or zoo. Give the gift of skydiving, iFly, or hot air balloon rides.
It's always possible to find an eco-friendly, less wasteful packaging alternative, even if the product is a board game packaged in plastic. You may prefer a jigsaw puzzle in a cardboard box over one packaged in plastic, for example. Instead of buying hand soap in plastic bottles, select one in glass. Choose laundry detergent strips or pods packaged in cardboard instead of those packaged in large plastic laundry detergent jugs. Consider the packaging before you make a purchase. It's a small step, but one that may make a big difference.
You should also be careful about the ingredients in a product or the materials used in your rugs, clothing, and furniture. Read labels and do some research. Avoid home and garden products that include hazardous chemicals which are detrimental to you and the environment.
One of the most significant pollutants on the planet is the textile industry. By avoiding fast fashion, you can help. Rather than purchasing a capsule wardrobe, invest in quality durable clothing, linens, and home decor items made from recycled materials. Look for clothes that are made from recycled rather than virgin materials, and invest in durable clothing, linens, and home decor items that will last a long time.
Become Involved in a Local Community
It is vital to recognize the significance of your own choices and then expand them to your neighborhood. Participate in local non-profits that concern wildlife habitat preservation, green space preservation, and new housing restrictions, for example. You may do this by establishing a community garden, organizing carpools, organizing a community cleanup, and attending watershed meetings. There is no limit to the ways you can help Nature. Make a difference by getting involved.
Asheville's Farm & Farmers Markets
There are many reasons to buy locally, but the taste is the greatest. Local markets in Asheville provide fresh produce and artisan goods. Buying local avoids food that has traveled a long way, resulting in fresher meals. From cheese makers to bakers to artists, local artists gather weekly to provide the finest in handmade goods.
Small local farms are more likely to employ environmentally friendly farming methods and cultivate a wide range of crops. Your close neighbor will remind you of what tomatoes (or green beans, potatoes, peppers, etc.) used to taste like by growing heirloom seeds. By growing unique and inspiring vegetables, local farms will also remind you that there are different kinds of each.
 Click here to see the list of Asheville's local Farmer Markets.
Now is a great time to sell!  If you or someone you know is considering selling your home or land, we would be happy to offer a complimentary consultation. Call New Earth AVL Realty today and Contact Us.
If buying a home, or selling your house in 2022 is your goal, call us  today.  New Earth AVL Realty and I would be honored to connect, and Be of service to you and your family! 
Many blessings,
Jason Martini
828.515.1771 (google voice) or 530.615.9345 (direct)
PS. Who do you know that I can serve?… Who is choosing to buy, sell, or invest in real estate in AVL or Beyond? I Am grateful for your referrals! Your friends and family will thank you for connecting us!
PSS. Please feel free to comment below and let us know how you liked this blog post and what it brought up in you. And by all means… share it on your social sites too!