New Earth AVL Realty and Jason Martini is Acknowledged By Rainbow Community School As A Sponsor
From the Rainbow Family and in support of the Hive. 
Dear Rainbow Families and Fans, Our amazing school community continues its incredible support well into 2020! We have indeed exceeded our annual fund goal and recently announced the official 'close' of the campaign. However, donations continue to roll in and our community has now raised over $125,000! We are humbled by your generosity and thank you so much!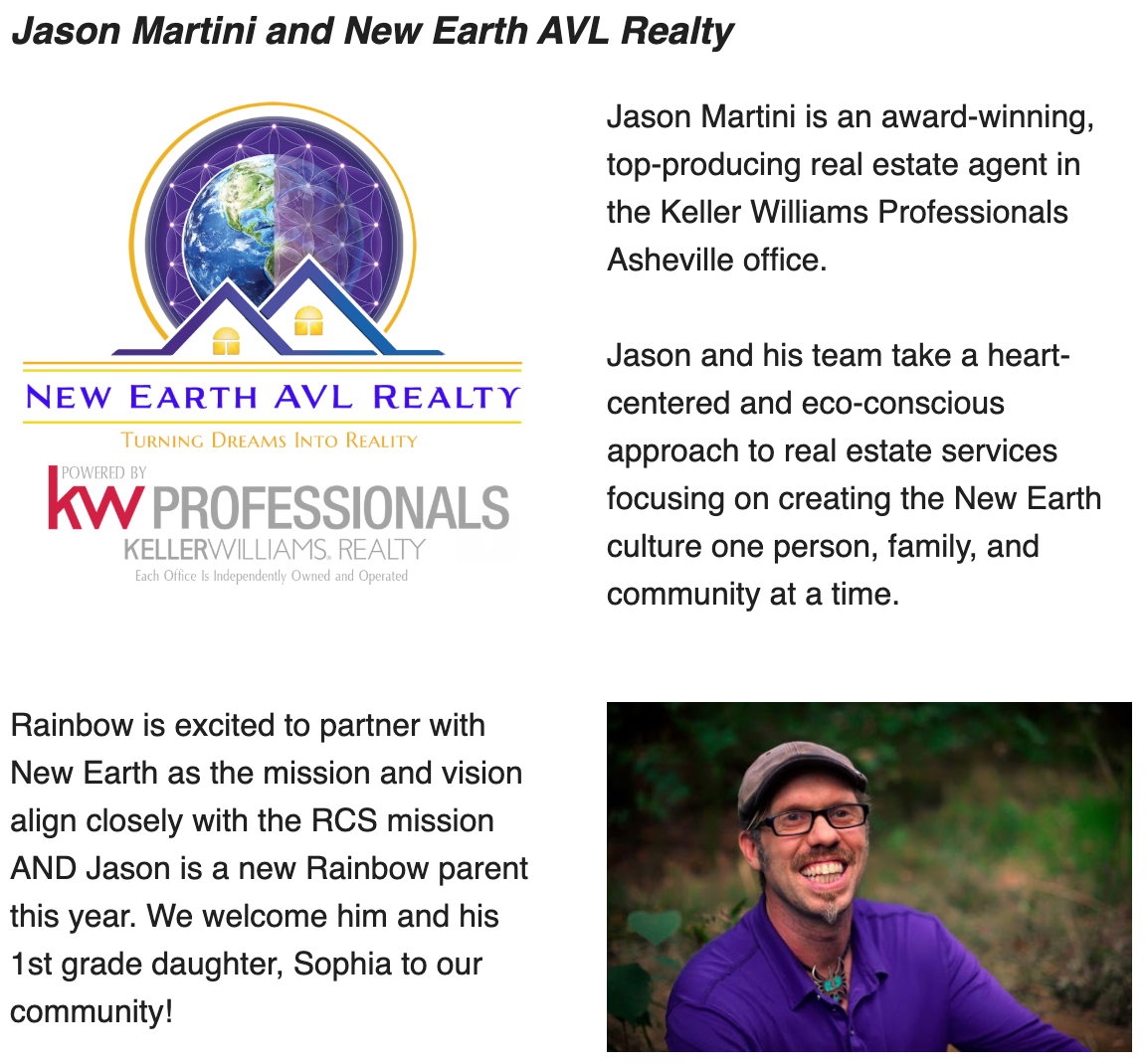 To read the whole article click here: NEW RCS Business Sponsor!
We welcome your comments below and feel free to share this post on your social networks with the social links below.
Thanks and many blessings,
The New Earth AVL Realty team at your service
Turning Dreams Into Reality