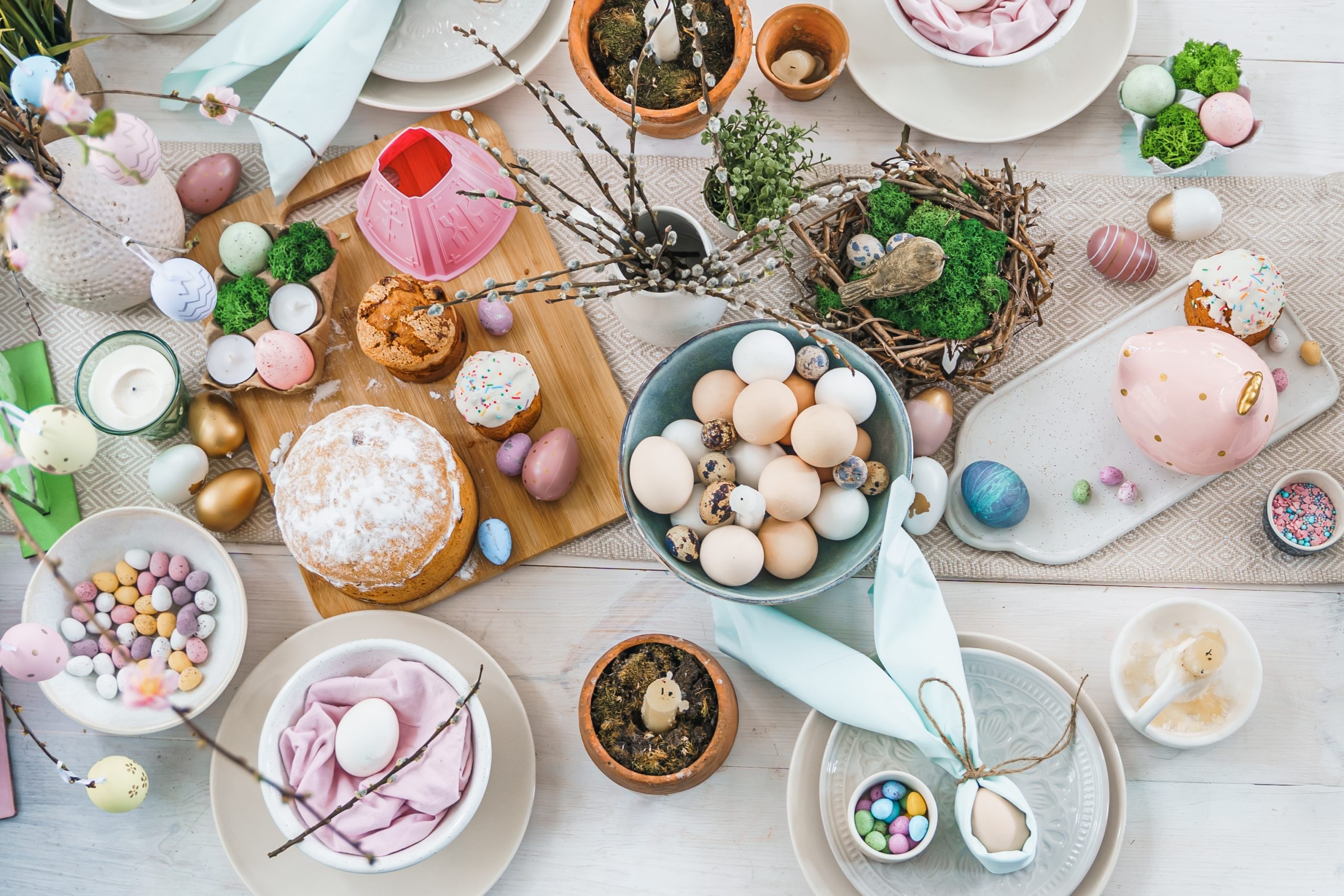 Easter is a wonderful time to celebrate the arrival of spring, spend time with loved ones, and enjoy some fun Easter activities. Whether you're looking for something to do with your kids or just want to get into the Easter spirit, here are some simple Easter activities you can do at home.
Decorate Easter Eggs: Decorate Easter Eggs: Decorating Easter eggs is a classic Easter activity that everyone can enjoy. You can buy an egg decorating kit or use natural dyes made from things like beets or turmeric. Get creative with stickers, markers, and other decorations to make unique and colorful eggs.
Have an Easter Egg Hunt: Hide decorated eggs or candy around your house or yard and have a fun Easter egg hunt with your family. You can even create clues or a scavenger hunt to make it more challenging and exciting.
Make Easter Crafts: Get creative with Easter-themed crafts like making bunny ears, coloring Easter coloring pages, or creating a paper mache Easter basket. There are plenty of ideas online to choose from, and you can tailor the crafts to the age and skill level of your kids.
Bake Easter Treats: Easter is a perfect time to indulge in some delicious treats. Bake some Easter-themed cookies, cupcakes, or a cake with pastel colors and bunny decorations. You can even have a baking competition with your family or friends.
Watch an Easter Movie: Sit down with your family and enjoy a classic Easter movie like Hop or It's the Easter Beagle, Charlie Brown. Or, if you're feeling adventurous, you can make your own movie by filming an Easter-themed skit or play.
Plan a Virtual Easter Celebration: If you're unable to celebrate Easter in person with your loved ones, plan a virtual Easter celebration. Send Easter care packages to your family and friends, have a virtual Easter egg hunt, or cook an Easter meal together over video chat.
These are just a few simple Easter activities that you can do at home. Get creative, have fun, and enjoy the holiday with your loved ones!
Now is a great time to sell!  If you or someone you know is considering selling your home or land, we would be happy to offer a complimentary consultation. Call New Earth AVL Realty today and Contact Us.
If buying a home, or selling your house in 2023 is your goal, call us  today.  New Earth AVL Realty and I would be honored to connect, and Be of service to you and your family! 
Many Blessings,
Jason Martini
828.515.1771 (google voice) or 530.615.9345 (direct)
PS. Who do you know that I can serve?… Who is choosing to buy, sell, or invest in real estate in AVL or Beyond? I Am grateful for your referrals! Your friends and family will thank you for connecting us!
PSS. Please feel free to comment below and let us know how you liked this blog post and what it brought up in you. And by all means… share it on your social media sites too!