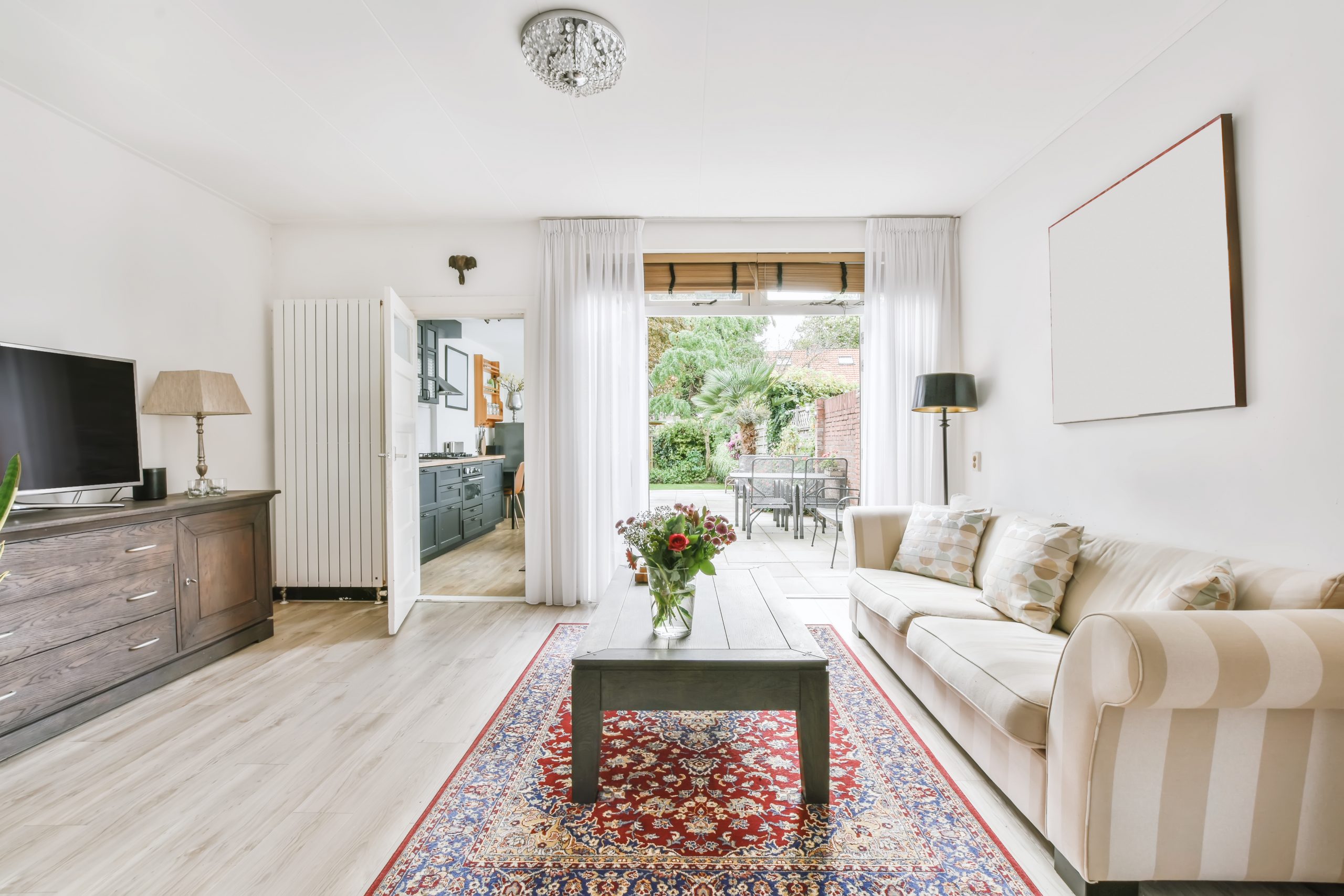 As we begin the new year, it is an opportune time to start fresh and give our homes the care and attention they deserve. A thorough cleaning can be a great way to do this, and fortunately, it does not require the assistance of a professional service or time off from work. Instead, simply follow this comprehensive checklist. Are you ready to get started on rejuvenating your home?
Plan Ahead
In order to ensure a successful and organized cleaning process, it is essential to begin by creating a plan. First, make a comprehensive list of all the tasks that need to be completed. Then, break these tasks down into smaller, more manageable chunks and prioritize them accordingly. By doing so, you can create a schedule for completing these tasks and determine the most effective method for yourself and any others involved in the process.
In addition to creating a plan, it is important to establish accountability. Set up regular check-ins with yourself or a designated accountability partner to ensure that tasks are being completed and progress is being made. This will help prevent feeling overwhelmed or giving up halfway through the process.
Declutter Your Space
One of the key steps in preparing your home for a fresh start is to remove any unnecessary or unwanted items. This includes broken, unused, or unneeded items. If you have not used an item in more than six months, it is likely time to let it go, regardless of any sentimental value it may hold. In order to create a space that is efficient and simple, it is important to ensure that every item you keep serves a purpose and is regularly used. Be diligent in discarding items with no sentimental value that do not meet these criteria.
A Home For Everything
After each use, ensure that all items are returned to their designated storage locations. This will prevent the accumulation of clutter and facilitate the efficient use of your workspace. Additionally, consider evaluating the utility of items in your possession and discarding those that are no longer necessary or have exceeded their usefulness. This will not only declutter your space but also streamline your work processes.
It may be worthwhile to reassess your clothing collection and consider donating or discarding items that are infrequently worn. This will free up space in your closet for more practical items or perhaps items that bring you joy, such as a new bottle of wine to share with friends during leisure time. It is important to optimize the use of available storage space in order to create an efficient and enjoyable living or work environment.
To facilitate a pleasant and stress-free gathering with friends, it may be advisable to ensure that there are sufficient glasses for all attendees. This can prevent unnecessary anxiety over the number of remaining glasses from previous gatherings and the associated tasks of washing them afterward. While this may not be a priority for every household, it is something worth considering when planning social events.
Room-by-Room Work
When organizing your home, it is important to prioritize the rooms that are used most frequently or those that may currently be in disarray. 
Allocate sufficient time for these tasks to ensure that they are completed effectively rather than rushed. It may also be helpful to break the task down into smaller, manageable blocks of time, rather than attempting to accomplish everything at once. 
Keep in mind that the process of decluttering and organizing your home is ongoing and may not be completed in a single day. Use this checklist as a guide rather than a strict schedule.
Pay Attention to Your Outdoor Space
Maintain the cleanliness of outdoor spaces such as the patio, porch, and driveway.

Sweep the front steps to remove debris.

Wipe down windows, including those in hard-to-reach areas, to remove dirt and streaks.

Clear debris from gutters and ensure that downspouts are functioning properly.
With Your Cleaning Schedule, Keep Order Throughout The Year
Perform a weekly cleaning of your home to maintain cleanliness and organization.

Conduct a thorough cleaning of your home on a monthly basis to address deeper cleaning tasks.

Set aside time every three months to address any necessary maintenance or deep cleaning tasks.

Aim to perform a thorough cleaning of your home approximately every six months to ensure that it remains well-maintained.

Establish a cleaning routine that works for you, such as tackling one room at a time to stay on top of household tasks.
Conclusion
By following these steps, you can create a welcoming and well-maintained home that you can enjoy throughout the year. Don't wait for a specific occasion to perform these tasks – you can incorporate them into your regular cleaning routine to keep your home feeling fresh and inviting. By taking a proactive approach to household organization and maintenance, you can start the new year with a clean slate and a sense of accomplishment.
Now is a great time to sell!  If you or someone you know is considering selling your home or land, we would be happy to offer a complimentary consultation. Call New Earth AVL Realty today and Contact Us.
If buying a home, or selling your house in 2023 is your goal, call us  today.  New Earth AVL Realty and I would be honored to connect, and Be of service to you and your family! 
Many Blessings,
Jason Martini
828.515.1771 (google voice) or 530.615.9345 (direct)
PS. Who do you know that I can serve?… Who is choosing to buy, sell, or invest in real estate in AVL or Beyond? I Am grateful for your referrals! Your friends and family will thank you for connecting us!
PSS. Please feel free to comment below and let us know how you liked this blog post and what it brought up in you. And by all means… share it on your social media sites too!